We help your Business to be
efficient & save Money
ICost Smart Costing System is an intelligent way of costing, managing quality including scheduling of any project from conception to final delivery and handover with compliance documentation
ICost is an adaptable and user friendly system which can monitor, control and analyse live projects with extensive reporting capabilities, ensuring contract compliance. It also aims at improving processes with real-time data of purchase orders and management of timesheets with scheduled tasks and costs reporting
We help you to step towards
automation of your Business

Technology
Smart | Costs | System
ICost assists in managing bid enquiries, putting the right price for the right job
Coherent reporting
ICost SCS reporting is effectively designed with end users in mind that allows
reporting
Adaptable & user friendly
You can benefit from a flexible system which can be completely configured

Contract Management
ICost will assist in maximising contract management compliance and processes

Instant Supplier Information Access
Suppliers details are easily added and saved in the suppliers list including compliance documentation.
Tailored-made solution
Our tailored made timesheets, reporting, POs can be easily integrated into your business processes to maximise efficiency.
We provide you with a complete software package including
estimating to final handover.
I-Cost Smart Project Management system is an affordable all-in-one project management software that can be accessed from any device and remotely. We offer a tailor made and bespoke package to our client depending on the business needs and requirement. We also work with our clients in difficult period to advice the best solution and plan which can change at any time to adapt the needs to the client.
Let us show you how
It works
Simple and easy to use. I-Cost smart project management system can be accessible from anywhere with its cloud based system. Managing users,
Feel free to contact us Get In Touch
Making It Easy
Estimate compared to actual – material, plants, site management, design, and labour
Request for quotation sent to suppliers of exactly what need to be ordered
Stored on one platform
Manage delivery date of when materials would be landing on site with client
Organising job allocation for installation team.
Clock in and out system
Time spent in carrying out task, compared to estimate
Reporting
Simple comparison table on live project expenditure vs budget
Design hours allocation vs actual
Project Management time allowance vs budget
Materials costs comparison of buying price vs selling
Total project actual costs vs budget, including forecasts
I-Cost – Record Keeping
Maintaining adequate records on construction sites is crucial to reduce / avoid conflict between parties over progress and works done todate. Automation will lead to smarter way of keeping records of site diaries for an indefinite period, accessed from anywhere, easily maintained with minimal investment which in turn helps to reduce the overall productivity.
Cloud base
Upload photos / drawings / any other attachment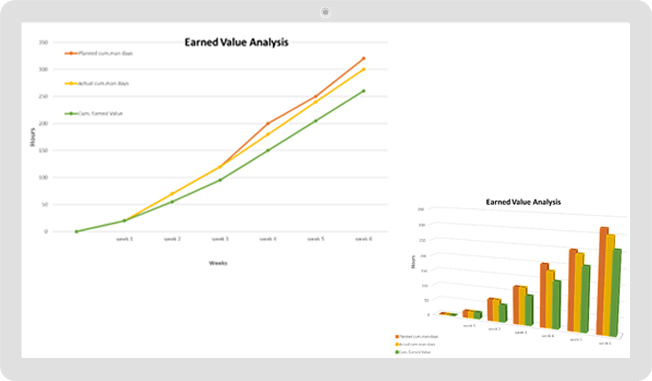 I-Cost progress tracking charts
I-Cost charts will assist in following construction operations with live progress and live cost of construction projects activities. With its Earned value anaylsis determning the performance of the project and the project team.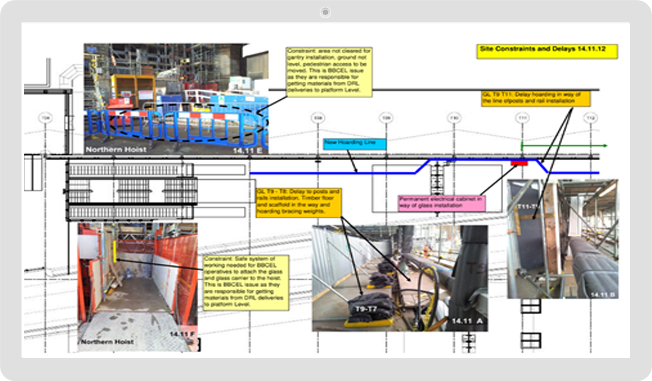 Site diaries
Whether it is a client instruction, disruptions, variations, many a times during the construction projects all can be assessed at any time with their financial effect.
Thus, making substantiation easy for any change to the scope of works / Compensation Events/ Extension of time/ delays and disruption.
Tracking progress of activities /task instead of just relying on your memory
Site diary helps in refreshing our memory about activities at construction site
Record keeping in construction projects helps you get clearer insight to what happened on site
Construction site records may be used for your own protection in disputes
More articles from Resource Library
Record
Adequate records should be compiled and maintained throughout the duration of any construction projects. This will avoid differences of opinion and creates a contemporaneous history of what exactly happened at what point during the course of the project.